Windows XP guide for everyday use
---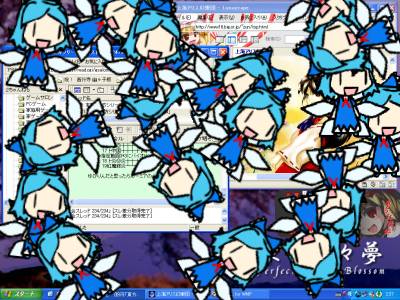 Should you switch back to Windows XP?
If you are reading this guide, chances are yes. Unless you want to play computer games made after 2012, but then again you could always dual boot or use a secondary computer for that. Most any other software that requires a newer operating system can be run in a virtual machine. VMware Workstation has a Unity mode that gives each window in the VM its own window on the host computer, so it feels as if the program is running natively. However, you may be surprised to find that a newer operating system isn't necessary at all except under very specialized circumstances. With only a few real exceptions, personal computer software has not gained any new functionality in the past decade or more, so Windows XP on its own should suit most users perfectly fine.
Security concerns
Security concerns regarding Windows XP are largely a fabrication by Microsoft and other malicious parties trying to sell you their latest spyware. While it is true that Windows XP isn't very secure, neither is any other version of Windows. Use Linux if hackers are a serious concern for you. At the very least, you can be assured that Microsoft doesn't have direct access to the files on your Windows XP computer. Do use a firewall though, this is very important. I find the built-in Windows firewall to be sufficient, but a hardware-level firewall wouldn't be a bad idea either. Scan any executables you don't completely trust with VirusTotal before running them. The only anti-virus program I can recommend is ClamWin, although I find it to be a waste of time if you already use VirusTotal and common sense.
Which version to use
I would recommend the regular 32-bit version of Windows XP Professional for most people. Service Pack 3 isn't strictly necessary, but a few very new programs require it. You can always install it later if you end up needing it. Any program that supports Windows XP will have a 32-bit version, but if you want to run newer 64-bit software in a virtual machine, you may want to get Windows XP Professional x64 Edition instead. If you want to use more than 4gb of RAM, but don't need 64-bit support, Windows Server 2003 x86 is a good option. You could also try this patch to increase the RAM limit in Windows XP, but I can't recommend it myself since I have never tried it before.
Hardware considerations
Any pre-built computer or laptop that supports Windows XP should be fine. If you are going to build your own computer, there are a few things to keep in mind. Any hardware newer than 2009 will have been made for Windows 7 first and foremost, so while it will probably work fine as long as it has Windows XP drivers, you might be better off with pre-Windows 7 hardware if you want to avoid any driver issues. If you want to play computer games, graphics drivers are an important consideration. I would recommend using a graphics card released only within a few years of the oldest games you want to play. If it gives you issues, try to use the oldest driver for it you can find. Nvidia's advanced search hides older drivers past a certain point, but you can bypass this by selecting an older graphics card in the search and checking for your card in the compatibility list. Do not use a solid-state drive. If a standard hard drive isn't fast enough for you, try a 10,000 RPM one such as WD's VelociRaptor line, or use two hard drives in RAID 0.
Windows activation
Unless you have a pre-activated disc image, you will need to activate Windows, or it will lock you out after three months. There are certain hacks that claim to disable activation altogether, but in my experience they only make Windows think it's activated for a while, and I end up locked out of my computer without warning eventually. Luckily, the telephone activation system seems to use the same algorithm that Microsoft uses for its web-based activation today, so you can simply select the telephone option in the activation prompt, and enter the code it gives you into this page, whereafter it will give you a code to enter back into the activation prompt. These links seem to expire after a year or so, I will try to keep it updated, but if it doesn't work, try conducting a Web search through Google or another search engine for "microsoft.gointeract.io". You will likely find an up-to-date link, as long as the service still exists.
Recommended Software
---
Web browsers
As unfortunate as it may be, you will need a recent Web browser if you want to use any major sites today. The two I can recommend are SeaMonkey and New Moon. SeaMonkey is faster and more stable, but it recently dropped support for Windows XP, so it will become less useful as time moves on. New Moon is a fork of Pale Moon for Windows XP. It is a good browser with lots of nice themes to choose from, but it can be a bit buggy sometimes. Both browsers support Mozilla addons, but for SeaMonkey you may need to use this converter. If your computer can't run these new browsers, I recommend using K-Meleon, or the New Moon build for SSE-only CPUs. You can also find builds of new versions of Mozilla Firefox and Google Chrome on Skipster1337's site linked at the bottom of this page, but I highly recommend against using them. You have been warned.
Instant messaging and real-time chat
The IRC clients I can recommend are IceChat 7 and Microsoft Chat. XChat 1.8 and mIRC aren't bad options either. There are no IRC clients with up-to-date SSL for Windows XP that I know of, but any IRC client can be connected through SSL using stunnel (32-bit version). You can still use AIM, ICQ, and Yahoo! Messenger with Phoenix, and MSN Messenger with Escargot. Pidgin has plugins that support many popular chat protocols. For screensharing and VoiceOverIP I recommend TeamViewer 7. It can`t connect to the TeamViewer servers anymore, but it can be used over a virtual LAN using Hamachi. Hamachi 2.2.0 is the only one that still works on Windows XP that I have found, but it uses Internet Explorer for its login screen, and their site doesn't load on Internet Explorer 6 – 8. You can still log in though, you just need to click "Attach to LogMeIn account" in the system menu, then approve the client through the Hamachi web panel.
E-mail
None of the E-mail services I tried still work with Microsoft Outlook XP anymore, unfortunately. For an E-mail client, I would recommend instead using Interlink MailNews, or the E-mail client that's built into SeaMonkey.
Documents
Microsoft Office, of course. I like Microsoft Office XP, but all versions from 2003 and earlier are good. There is a plugin if you ever need to open the new XML-based formats. Notepad++ is a good text editor. Any version from 7.9.2 and earlier will work, but not much has changed over the years so there's no need to use a new version. I use 4.1.2. JWPce is probably my favorite program in general. It is a Japanese word processor with a complete Japanese to English dictionary built in. The interface is very simple but beautiful.
Image editing, and Adobe software
I use Paint.NET 3.5.4 for general image editing, GraphicsGale for pixel art, and Adobe Photoshop CS2 for graphic design. I highly recommend the entire Adobe Creative Studio 2 series, which you can find for free on The Internet Archive.
Media
I recommend using both VLC Media Player and MPC-HC with the CCCP codec pack, they both have their strengths and weaknesses. For VLC Media player, anything newer than 2.0.2 (Twoflower) hasn't worked very well for me, although even the latest version supports Windows XP in theory. Winamp is by far the best music player, it has custom skins, very advanced visualizations, and it can play any audio file in existence. FFmpeg is very useful for re-encoding video and audio, and the latest versions are all fully Windows XP-compatible!
Virtual machines
VMware Workstation 10 is very advanced and good if you use virtual machines a lot, or need to use new operating systems. Microsoft Virtual PC 2004 (or 2007, if you need to run Windows 7) is a much simpler alternative.
Other programs
Snappy Driver Installer: Windows XP drivers can be hard to find, SDI finds them all for you.
JDownloader2: Among its other uses, it is good for downloading from sites too broken to load on SeaMonkey or New Moon.
Voidtools Everything: Indexes every file on your hard drive and lets you search for them instantaneously.
qBittorrent: The latest working version is 4.1.3. Use version 3.3.16 or earlier if you don't want the new flat icon.
Process Hacker: A much more functional version of Task Manager.
Unlocker: Lets you delete/move files that Windows won't let you.

More Resources:
https://skipster1337.github.io/posts/windows-software.html - List of the newest versions of programs to support Windows XP
http://cidoku.net/notes/windows_xp - Some Puyo Puyo player reminisces and gives Windows XP tips
http://wp.xin.at/archives/4212 - New games ported to Windows XP
https://www.oldversion.com/ - A place to download previous versions of software
https://gist.github.com/denizssch/72ec2aa1c5d0a84ffb57076f7dbf30d6 - List of Windows XP serial keys
https://www.xpforums.com/ - XP Forums
https://msfn.org/board/forum/34-windows-xp/ - MSFN Windows XP forum